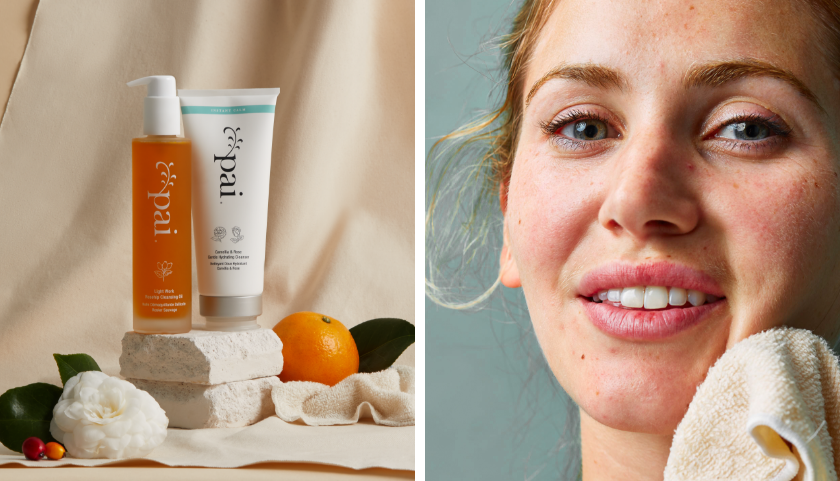 Muslin cloths should be an essential part of every skincare routine. They help you remove daily dirt, SPF, makeup and skincare products in a gentle and calming way.
It's easy to amass a number of old muslin cloths over the years. If your muslin cloths are starting to pile up, or if you simply want to make the most of your new cloths, here are our pointers for using and recycling them.
How to use a muslin cloth for your face
1. Everyday gentle exfoliation
Using a muslin cloth as part of your cleansing routine is a great way to lift away dead skin cells and impurities that have built up throughout the day. Simply remove your cleanser with circular movements using your muslin cloth for a gentle exfoliation.
This enhanced cleanse is great for both brightening skin on the dull, dry side and helps to stop blackheads forming for oilier and combination complexions.
2. Pout perfector
Chapped lips are a common problem throughout the year and they can look particularly uncomfortable once you layer lipstick on top.
So before applying your lippy, use a damp muslin cloth to gently buff lips in a circular motion. Follow with lip balm for a perfect pout.
3. Facial steaming
Soak your muslin cloth in warm (not too hot) water, wring out, then lie down and place the cloth over your face for 1-2 minutes.
You can do this on top of a face mask to help skin absorb all the nourishing actives, or apply to freshly cleansed skin for a home spa experience!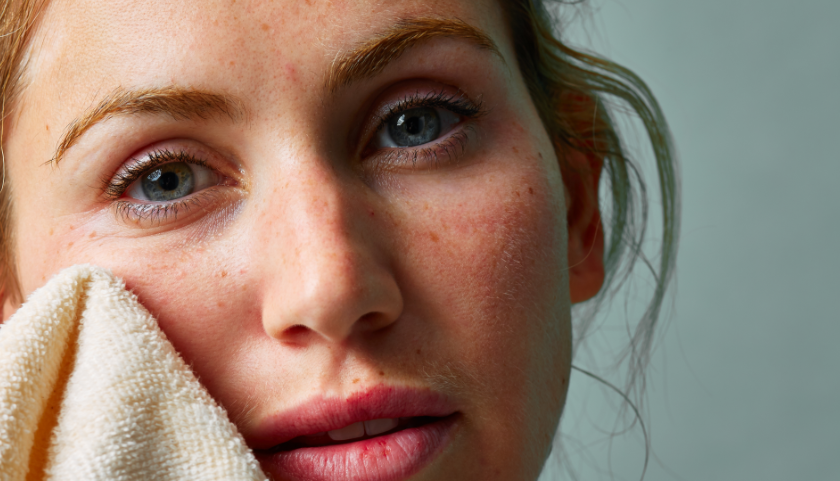 How use a muslin cloth for your body
4. Eczema-busting body exfoliator
This tip came from a customer who started using a cloth to gently exfoliate her body in the shower.
It's especially good for Eczema or Keratosis Pilaris sufferers who find many body brushes too rough or redness-inducing. Smoothing away patches of rough skin will really improve the absorption of your body cream or oil afterwards.
5. Ingrown hair remover
Exfoliating areas prone to ingrown hairs with a muslin cloth really helps to prevent them. Gently buffing existing bumps can encourage the hairs underneath to come to the surface.
A really effective prevention method – and much more pleasant that having to tweezer!
Using your muslin cloth around the house
If your cloths are on the older side and have lost their exfoliating edge, there's still ways you can use them around the house…
6. Goodbye stains
This is something our founder Sarah discovered when mopping up after her baby son!
Muslin cloths have just the right amount of weave to remove the bulk of a stain before it goes in the wash. Just rub the affected area with a little water. Who needs Vanish, eh?!
7. Nut milk strainer
Muslin cloths can be handy in the kitchen for a variety of straining uses. Just make sure to throw them in the machine machine first to remove any lingering cleanser or exfoliator! We love making our own almond milk and old muslin cloths are so brilliant for straining out the nut grains, really! Just cut off one seam so you have a pocket… et voila.
8. Shoe shiner
Old cloths are great for buffing shoes, particularly if they're made from delicate fabrics like suede that you wouldn't want to use a traditional shoe brush on.
How do you use yours?