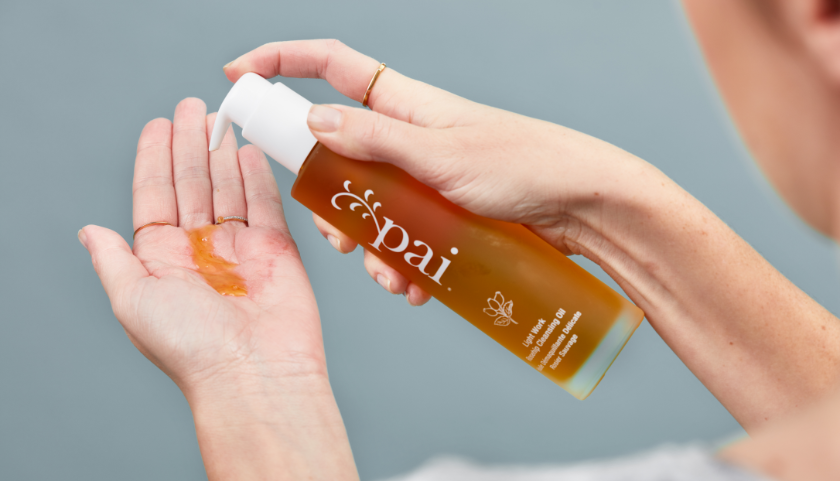 And should I be doing it? Two very excellent questions which, do not worry, we've got the answers to.
Exactly as you'd imagine, double cleansing is the process of cleaning your face not once, but twice. It can be very beneficial for people who wear SPF every day (as you should!), or if you wear heavy, waterproof makeup. If you fall into one of these categories, it's likely that one cleanse will not be sufficient to remove all the bacteria and pollutants from your face.
You may just choose to double cleanse occasionally, perhaps after evenings when you're wearing more makeup than you usually do. If minimal makeup is more your thing, or you feel like your current cleanser removes all of your makeup without leaving behind any dirt or buildup, then we'd recommend you stick to what's working for you.
Why double cleanse?
As we go about our days, bacteria and pollution can build up on our skin. Add makeup into the mix and it's easy to see how our skin can become clogged and irritated. Double cleansing with two different types of cleanser ensures you are lifting all the nasties from your face.
This also creates a better base for your other skincare products. Serums, moisturisers and facial oils will all work far more effectively if your skin is clear of excess residue and dead skin cells.
Here's how to double cleanse
Double cleansing involves using two different types of cleansers. Usually an oil or balm first, followed by a cream cleanser.
The first step is to remove your makeup. Enter our Light Work Rosehip Cleansing Oil. Remove SPF and stubborn makeup (yes, even waterproof mascara) by massaging cleansing oil into dry skin. Add some water to lift off makeup – you'll notice the texture will become milky – then rinse it all away. Free from alcohol and harsh irritants often found in makeup removers, our clever formula means even the most sensitive skin can now have easy, powerful removal too. No strings attached.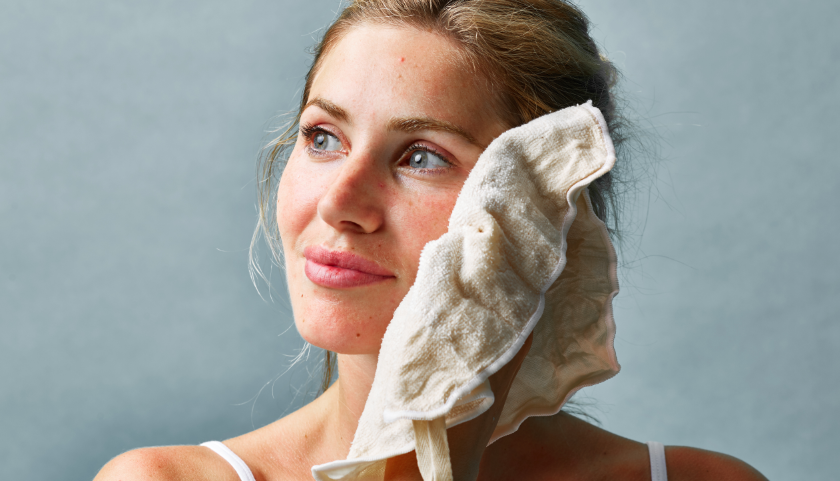 Next up, a calming, moisturising cleanser – and for that our Camellia & Rose Gentle Hydrating Cleanser has you covered. Pat face dry with a towel after makeup removal, then massage cream cleanser into skin, breathing in that beautiful rose scent as you go. Wet the dual-effect cloth and use it to remove the cleanser. The terry side is best for sensitive eyes while the muslin side is best for gentle exfoliation.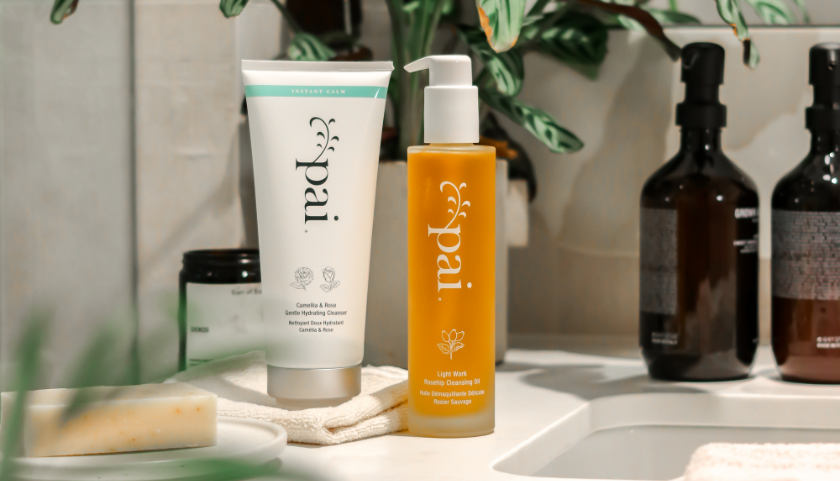 How often should you double cleanse?
The answer to this really depends on your lifestyle. If you wear heavy makeup during the day and work in a polluted city, then you should definitely be double cleansing as part of your evening skincare routine.
There's no need to double cleanse in the morning as well. It's important not to over-wash your face, or you risk stripping your skin of its natural oils.